Motore a gas Langen & Wolf
Motore a gas Langen & Wolf
Fine '800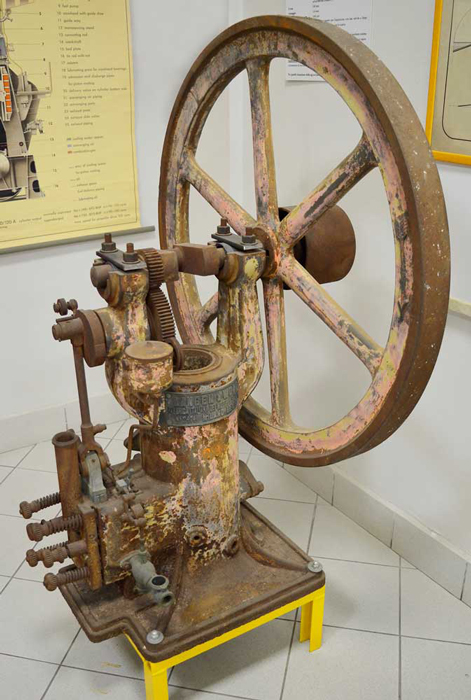 Description
This engine was manufactured by the Italian Society Langen & Wolf in Milan (a subsidiary society of the Langen & Wolf Gasmo-torenfabrik of Vienna) sometime around the 1980s of the 19th century. This is a very rare model that well represents some of the archetypal arrangements of the early internal combustion engines. In particular, this engine features an archetypal valvetrain system with an intake slide valve, strictly derived from that widely used in steam engines in the same period. This engine is also endowed with a very old ignition device which features a pilot flame and a slide valve. This examplar, originally used to drive a hydraulic pump, has been kindly donated by Mrs. Gaetana Saporito Scalia in 2012.
Application
Commonly used in factories and workshops to drive operating machines, pumps or electric generators.
Kind donation of Mrs. Gaetana Saporito Scalia.