Motore Ford EcoBoost 1.0 L
Motore Ford EcoBoost 1.0 L
2012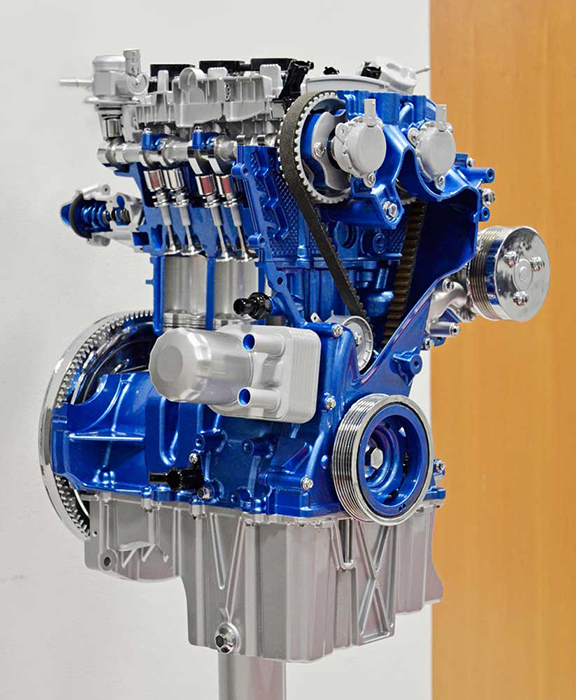 Description
The EcoBoost 1.0 L engine was developed at the Ford Research Center in Dunton (UK) in cooperation with the FEV research center in Germany. From 2012 it has been produced to equip various Ford models. The main constructive features are: the displacement of only 998 cm3 (downsizing) with three cylinders in line, the direct in-cylinder gasoline injection system, the variable valve timing for suction and exhaust operated by a toothed belt in an oil bath, the supercharging with a low inertia turbogroup, which can reach a maximum speed of 248000 rpm and tolerate a maximum operating temperature of 1050 °C, the lubrication system with variable displacement pump. Due to its technical characteristics and performance, the engine has obtained the prestigious international "Engine of the year" award in the category with a displacement of less than one litre, from 2012 to 2017.
Application
Fiesta (incl. B-max), Focus (incl. C-Max), Transit Courier
Kind donation of Ford Italia.